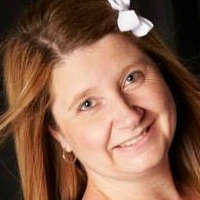 Hello and welcome to Momma's Meals……..who said Mommahood came with a Recipe?  I am the Momma, wife, blogger and chef behind Momma's Meals. This is where I share my journey of Motherhood with my children, my husband and my family. I share my passion in the kitchen by turning any average meal into a healthy and hearty dish for my family. I love knowing that some day my children can see how much fun we had everyday, all of our twists and turns in life and all of the tears and giggles along the way. Under Dear Madison and Dear Drew is where I write to my children once a month (or I try my hardest) to give them updates on how they are growing and the things they are accomplishing.
Momma's Meals was born in October of 2010. It started as a way for me to share my recipes. Being a SAHM I needed ways to still be Tammi, and still be a wife to my husband. What get's you out of that "Mommy" zone? Well for me it's cooking. I love being in my kitchen. At times I hear my kids giggling and playing in the background while I cook. The kitchen is where my "zone" is. At first I loved sharing my recipes with friends and family so incorporating that into this website was fun for me. I then discovered a love for writing a long the way, I realized that talking about Mommahood helped me through some of my hardest days. I also discovered along the way that I'm not alone, that some people find peace with knowing others have those hard days too. Every Momma, SAHM or not has good days and not so good days. This is an outlet for me and a keepsake for my children.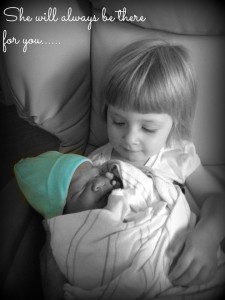 I'm finally doing what I love to do and I thank you for following along my journey! My family and I also recently just made a healthy change in our lives. I am slowly cutting out processed foods, making everything I can from scratch and am actively making time for exercise every day. I want to show my kids the importance of healthy and clean eating, exercise and how there are so many ways to make it fun and exciting.
Everything in this website is written by me and is my own opinion. I speak the truth because it's who I am, all of these recipes are cooked and photographed by me and I will always give credit where credit is due. I pick up some of the best recipes by fellow food bloggers and sharing this passion with people has become a joy for me. You'll notice that I refer to most mothers as "Momma" whether I know you well or not, I do this because I think it's by far the best title any woman could ask for. I'd much rather have the title "Momma" than "Queen" or "Princess" any day of the week! You can read more about My Journey here, read about how I became a mommy and meet my family.
So grab a cup of coffee (or if your like me, a big ol' glass of wine), a pen and paper for notes and pull up a chair……or a couch. I hope you enjoy my articles about Motherhood, my stories about my family and of course the mouth watering recipes I have in store for you!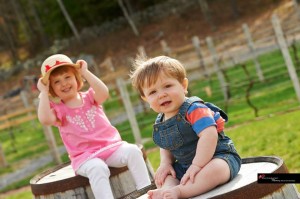 My dream job was to be a therpist, I love to help people.
Watching drama filled movies/shows calms me down at the end of a day. Anyday.
I secretly wanted a girl when I was pregnant, ok no I didn't secretly want a girl, I openly wanted a girl! Good thing I got her.
I went from loving sweets to now loving chips, crackers and dips!
I don't give what I don't get in relationships. With family, friends or anyone. May be straight forward but every relationship requires work and I'm not doing it alone.
I have an older sister, but more often than not feel like I am the older sister. I love it.
My mom met my dad at our camp at 16.
I wish I majored in Psychology in college.
I hate crowds.
I first fell in love when I was 15, he was my best friend for 10 years.
I spent my 22nd birthday at radiation with my dad, it was the best birthday ever. No seriously it really was.
My husband still amazes me everyday.
I never knew what life was about until the day I became a mother.
I hate driving in a car or being driven.
I've never been to the west coast.
For the first time in 11 years I actually love the holidays again.
My mother is the strongest woman I know.
I always wanted to be a mother….now it scares me to death.
I usually get along with men better.
I've never broken a bone.
I despise hospitals as much as I LOVE my wine.
I secretly envy my husband for being so laid back. Ok I'm just plain out jealous of him 🙂